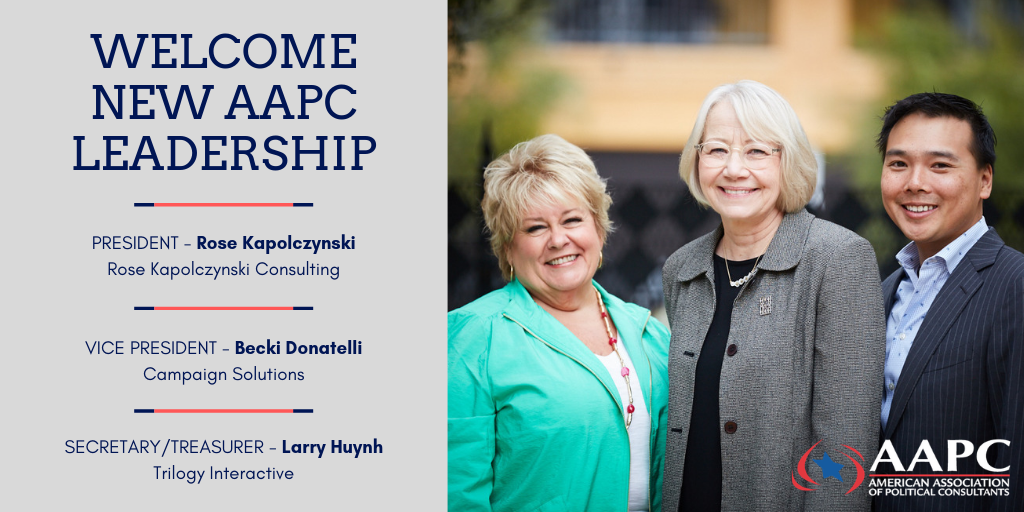 I've been elected President of the American Association of Political Consultants, my first election that required no research, mail or ads. AAPC is a bipartisan organization committed to helping our members "learn, connect, and change the world."
One of my favorite things about being on the AAPC board is the opportunity to encourage and mentor young consultants, particularly women. In my first campaign, there were very few women in positions of power. That's gradually changing, but women are still a small percentage of political consultants today.
And I'm a deep blue Democrat so I wouldn't normally hang out with Republican consultants. I've learned that the best on the GOP side think about politics just like the best of the Democrats – that the way to victory is research-based, strategic and disciplined.